Harbour Energy has been formed through an all-share merger between Chrysaor and Premier Oil. Our aim is to deliver value in a responsible manner for all stakeholders.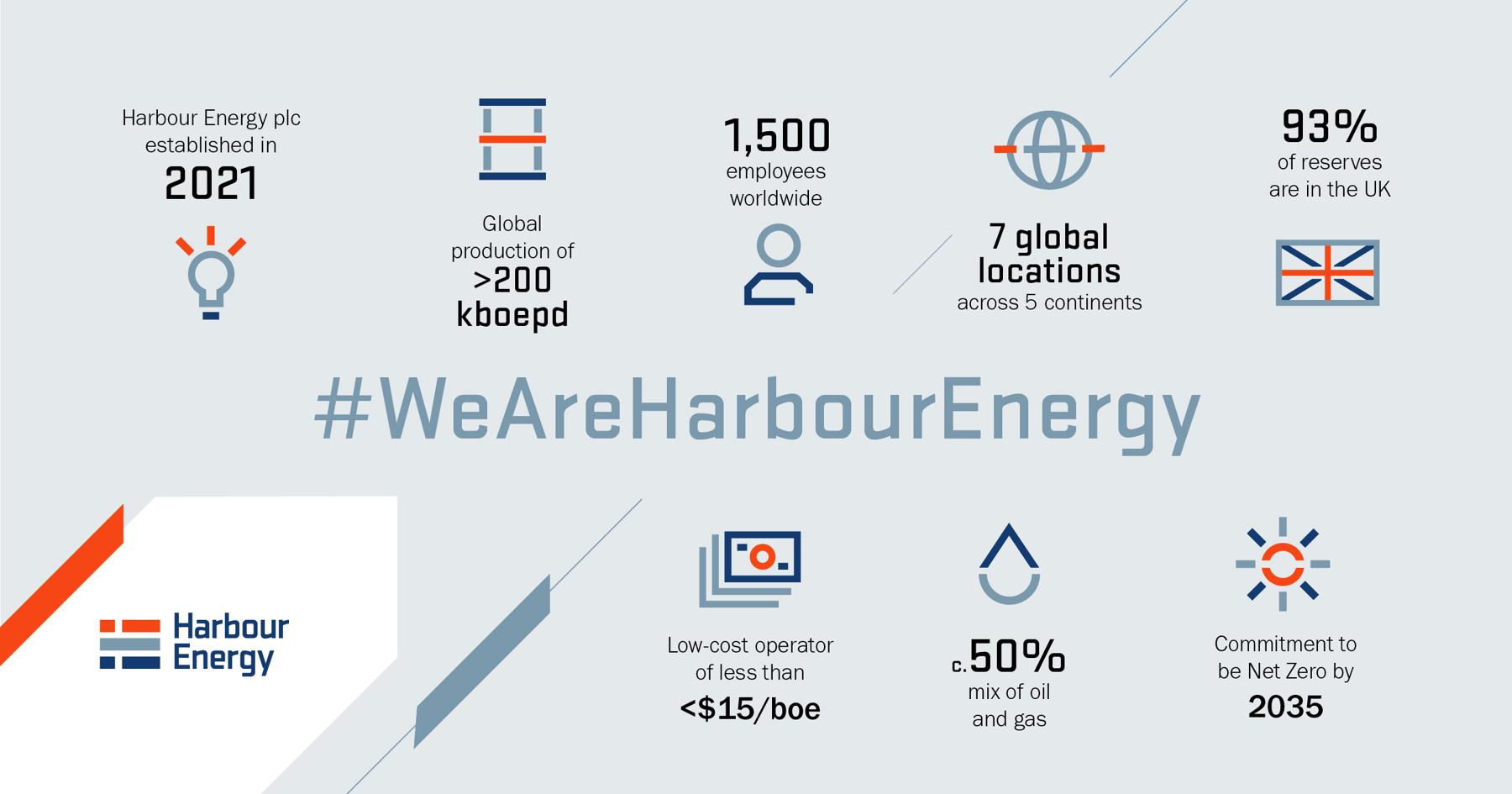 the safety of our people and our operations is our priority

we have a rigorous health and safety process in place across our operations

our safety performance is measured and integrated in our goals

we have a track record of integrating assets and companies safely
1,500 employees worldwide

global production >200 kboepd

balance between oil and gas

large reserves and resource base of 1.7 bn boe (2P and 2C)

low-cost operator (less than <$15/boe)

diversified production base across UK, Vietnam and Indonesia

high margin barrels
operator of five key UK hubs

each with significant upside through near-field tie-backs

material high-quality, long-life non-operated positions

strong cash flows for portfolio reinvestment and returns

significant investor in UK supply chain and UK jobs

track record of safe and reliable operations

90% of the Group's production is from the UK

93% of our reserves are in the UK
strong balance sheet

low cost of debt with no near-term debt maturities

financial flexibility to fund further growth and shareholder returns

strong operating leverage to commodity prices
ability to pursue a fully funded growth strategy

broad range of organic growth projects

a track record of value creation through mergers and acquisitions

a growing set of international opportunities

ability to high grade opportunities drives higher returns
At Harbour Energy, we are taking significant steps within our operations and wider business to reduce our emissions and align to Government targets of Net Zero carbon.
committed to Net Zero for Scope 1 and 2 emissions by 2035

progress against our target is measured on our corporate scorecard and impacts bonuses for management and all staff; our cost of borrowing is also tied to our emissions

measure, manage and minimise emissions and deploy initiatives such as brown field modifications, enhanced plant efficiency and minimising all venting and flaring

seek to offset an increasing proportion of residual emissions through offsetting

participate in initiatives to explore the opportunity for CO2 capture and storage. Today these include:

Acorn carbon capture and storage and hydrogen project, St Fergus

V Net Zero, Humberside, carbon capture infrastructure using Harbour Energy assets

We also regularly engage with stakeholders and partners, including through UK Government consultations, on the future of the North Sea and the Energy Transition