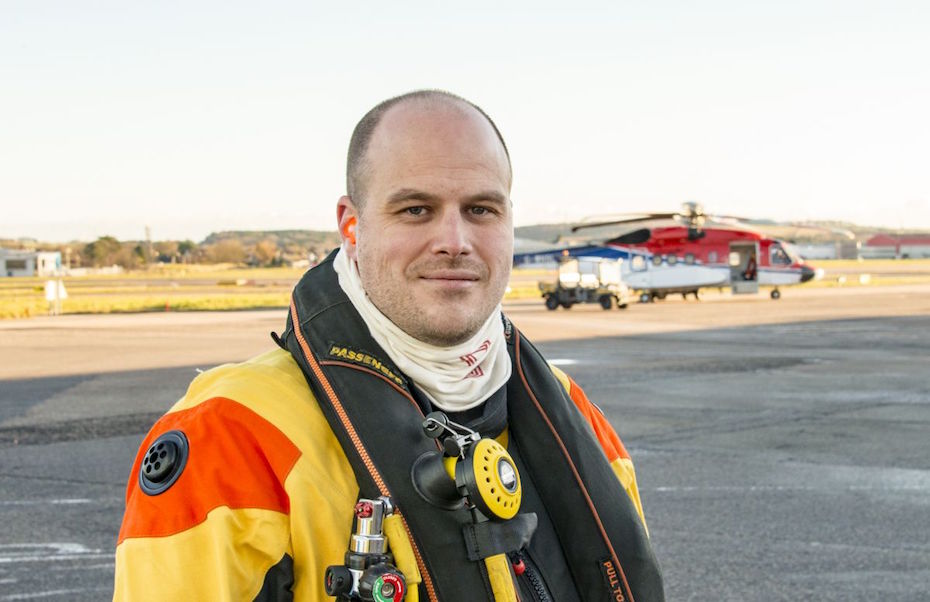 Dale Checksfield - Offshore Installation Manager, North Everest
As offshore installation manager, Dale oversees Harbour Energy's North Everest platform and its bridge-linked CATS riser platform. His focus is on maintaining production from the late life Everest field and ensuring the safety of everyone onboard.
This role and the responsibility that goes with it is truly a great achievement for a boy who left school in Scarborough at 16 and headed straight to sea on a 'non-traditional' vocational pathway.
Despite gaining a Master Mariners certificate of competency, having the privilege of command and senior leadership roles, some NVQs, an HND in Nautical Science from South Tyneside College, a PGDip and a pass with distinction in the Royal Navy Specialist Navigator's Course (the toughest course in the Navy), Dale has previously been told that not having a degree would hold him back.
Not one to shy away from a challenge, he decided it was time to correct this. Not for others, but to prove to himself that he could. So, two years ago, Dale started on a journey that today has neared completion with the recent submission of his final assignment for his Master of Laws with Professional Skills degree at the University of Aberdeen and Aberdeen University Law Society.
He says, he might be pre-empting here, but 'as a non-lawyer who has read over 26,000 pages of legal writing, legislation and judgements, I'm feeling elated and confident.'
Dale's passion is helping other people and doing the right thing at the right time. For the past six years he has been a member of Durham Constabulary Executive Leadership Team with responsibility for the strategic and operational management of Special Constables in the County. Their role is to safeguard, provide response, road policing and to work with specialist departments across County Durham and Darlington. Here he works closely with partner agencies and stakeholders and influences volunteers to achieve results to the benefit of the communities within a force credited as being consistently 'outstanding' by HM Inspector of Constabularies.
He is also warranted police officer of 15 years' experience who retains an operational exposure on the front line and is co-chair of Step Change in Safety's cross industry OIM Network raising the voice of front-line managers in the safety narrative at strategic and operational level. His role in the OIM Network is a pivotal one, ensuring those in the offshore community are adequately represented in everything we do within the industry.
When he's not offshore, volunteering with Durham Constabulary or attending cross-industry safety meetings, Dale likes to spend time at home in County Durham with his family.
#WeAreHarbourEnergy