Led by Harbour Energy, the Viking CCS project could have a significant impact in the Humber industrial area in the east of England and be a major contributor in reaching the UK's Net Zero targets.
Viking CCS cluster
In 2021, carbon capture and storage (CCS) clusters were engaged in a process with the UK's Department of Business, Energy and Industrial Strategy (BEIS) that will ultimately launch a Carbon Capture Utilisation and Storage (CCUS) industry in the UK - deploying CCUS projects at scale in two of the UK's industrial clusters by the mid-2020s, and a further two by 2030. This new industry is critical to meeting the UK's Net Zero and Sixth Carbon Budget targets and will provide valuable technology-led jobs to the UK economy. The Viking CCS Humber Cluster is one of the clusters engaged in the BEIS process.
In October 2021, the North Sea Transition Authority (NSTA) awarded Harbour a licence for the appraisal of CO2 storage in our legacy depleted Rotliegend gas fields, Viking and Victor, located in the southern North Sea around 140 kilometres from the Lincolnshire coast. CO2 captured from the industrial emitters on the south Humber bank would be securely stored in these depleted, deep geological reservoirs c.9,000 feet below the seabed.
Local industrial operators Humber Zero (Phillips 66's Humber Oil Refinery and VPI Immingham's gas-fired combined heat and power plant) EP UK Investment's gas-fired power plant and Prax's Lindsey Oil Refinery are working together with Harbour and plan to utilise our V Net Zero project to transport and store their captured CO2 emissions. The V Net Zero Humber cluster could capture up to 11 million tonnes per annum (MTPA) of CO2 by 2034, creating low-carbon jobs, upholding vital industries and supporting learning and innovation. The project, if sanctioned, would progress towards first capture and storage from 2027.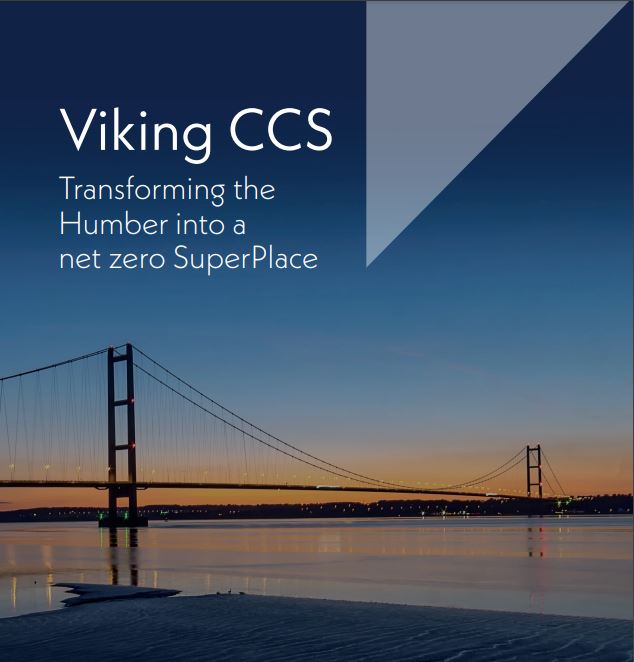 We believe the Humber can be the UK's first net zero SuperPlace, combining industrial-scale green energy generation and new CCS infrastructure to enable an industrial renaissance and new energy ecosystem. Viking CCS can deliver a material acceleration to this transition and cement the Humber's position of first UK SuperPlace by 2030.
Viking CCS pipeline
The development concept plans to transport CO2 along a newly constructed pipeline from Immingham to Theddlethorpe. The project will reuse our existing 120-kilometre LOGGS pipeline to transport the CO2 offshore to the Viking Fields.