Approach
Harbour's activities have the potential to affect human rights and worker welfare directly through our operations, and indirectly through our supply chain and relationships with joint venture partners and third parties.
Our Code of Conduct, core values and related policies including our Human Rights Statement, Supply Chain Policy, Sustainability Policy and People Policy reflect our commitment to upholding human rights, protecting worker welfare standards and preventing modern slavery from taking place in either our business or our supply chain.
We have controls and systems in place to help us uphold human rights, protecting workers' welfare standards and preventing modern slavery from taking place including:
Due diligence and engagement prior to onboarding, including screening third parties for any historic human rights or associated breaches or related adverse findings.
Monitoring and periodically refreshing due diligence on third parties throughout the lifecycle of the relationship with them.
Staff training, including risk assessment workshops with relevant personnel and our contractors to reinforce awareness and understanding of the issues and the risks.
Risk-based verification and assurance programmes, which notify legal and compliance teams of any potential issues with contractors throughout the contracting terms. These teams then work to ensure issues are actioned effectively and closed out.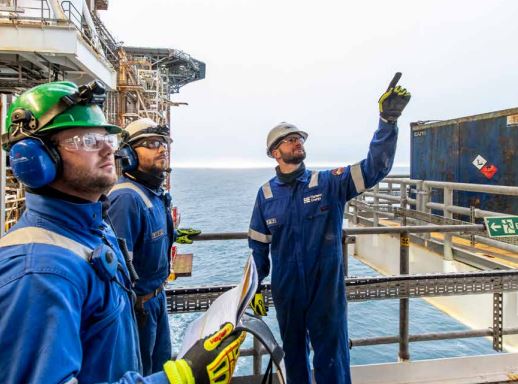 Looking ahead
We recognise that we must continue to review our work in this area including to:
Undertake audits of and hold discussions with contractors, including providing guidance in respect of lessons learned where we identify any concerns.
Engage with relevant contractors to ensure they have effective grievance mechanisms for concerns expressed by sub-contractors in respect of working conditions.
Ensure that our contracts contain audit and information rights, termination and suspension rights for material breach, and reporting and training requirements relating to worker welfare.
Incorporate an evaluation of worker welfare practices during site visits to contractors' premises where appropriate.
Consult with our peers and other organisations with a similar risk profile/activity to understand how their approach compares and identify best practices.