Harbour Energy is the largest UK listed independent oil and gas company
Our aim is to deliver value in a responsible manner for all stakeholders in accordance with global standards, ensured by strong corporate governance, and to be Net Zero by 2035.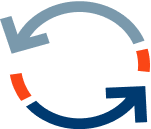 c.1,700

90%
of production from the UK

By 2035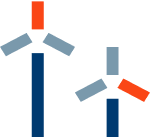 >200 kboepd
Our origins and heritage
Harbour Energy was founded by private equity firm EIG Global Energy Partners in 2014 with a strategy to acquire conventional, cash generative, producing assets outside of North America.  In 2017, Harbour made its first acquisition backing Chrysaor Holdings Limited to acquire a package of UK North Sea assets from Shell for $3.0 billion and, in 2019, acquired ConocoPhillips UK North Sea for $2.7 billion. In 2021, through a reverse takeover, Chrysaor merged with Premier Oil plc to create Harbour Energy plc.
Our history
We have a strong Board with demonstrable skills and experience in international oil and gas markets.
Find out who we are
Our workforce has direct access to the leadership team. Through a #KeepTalking forum, they listen and respond honestly, clearly and promptly.