Mexico
Zama - 12.39% non-operated
In Mexico, Harbour has a 12.39 per cent non-operated interest in the Zama unit where Block 7 partners and Pemex are finalising the field development plan ahead of anticipated submission to the Mexican regulator by the end of the first quarter of 2023. Front-end engineering and design (FEED) work is planned for 2023, along with an update of project cost estimates, ahead of a final investment decision.
The Zama unit on Block 7 is in the shallow water Sureste Basin in the Gulf of Mexico.
Block 30 - 30.0% non-operated
Harbour has a 30 percent non-operated interest in Block 30 to the southwest of Zama. A two commitment well exploration campaign commenced in October 2022. The first well targeting the Kan prospect is currently ongoing. The second commitment well which is targeting the Ix prospect is expected to spud in April 2023.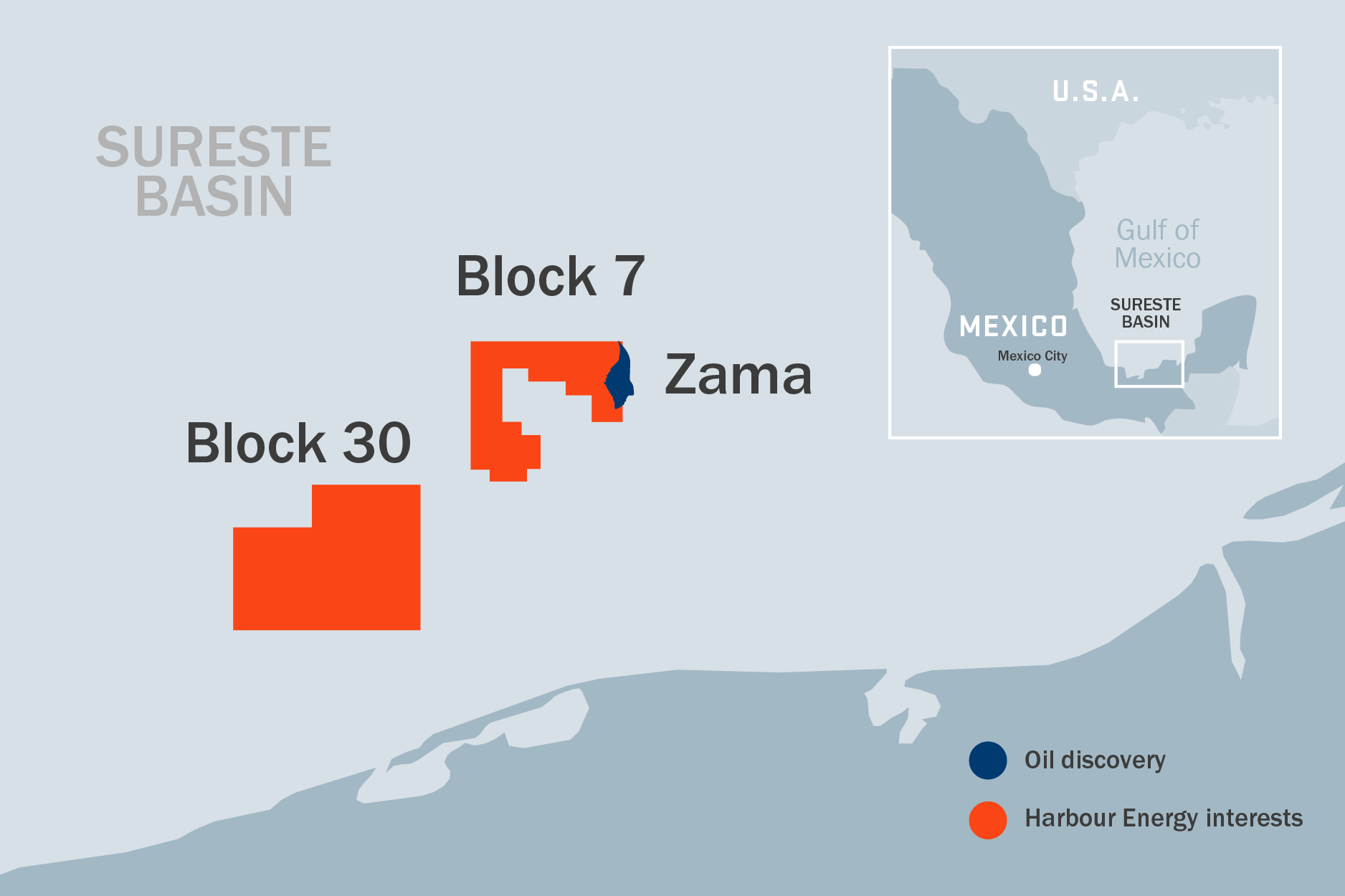 For full details of our licence interests in Mexico, see our worldwide licence interests page.