Mexico
Zama – 12.39% non-operated
In Mexico, Harbour has a 12.39 per cent non-operated interest in the Zama unit where the field development plan was finalised and submitted to the regulator in March 2023 and subsequently approved in June 2023.  Front-end engineering and design (FEED) work, along with an update of project cost estimates and schedule, will now be undertaken ahead of a final investment decision.
The Zama unit on Block 7 is in the shallow water Sureste Basin in the Gulf of Mexico.
Block 30 - 30.0% non-operated
Harbour has a 30 percent non-operated interest in Block 30 to the southwest of Zama, where a two commitment well exploration campaign commenced in October 2022. In April 2023, an oil discovery was made on the Kan-1 exploration well. The Block 30 partners will now evaluate the well data collected and put together a proposal plan to appraise the discovery. The second commitment well is targeting the Ix prospect.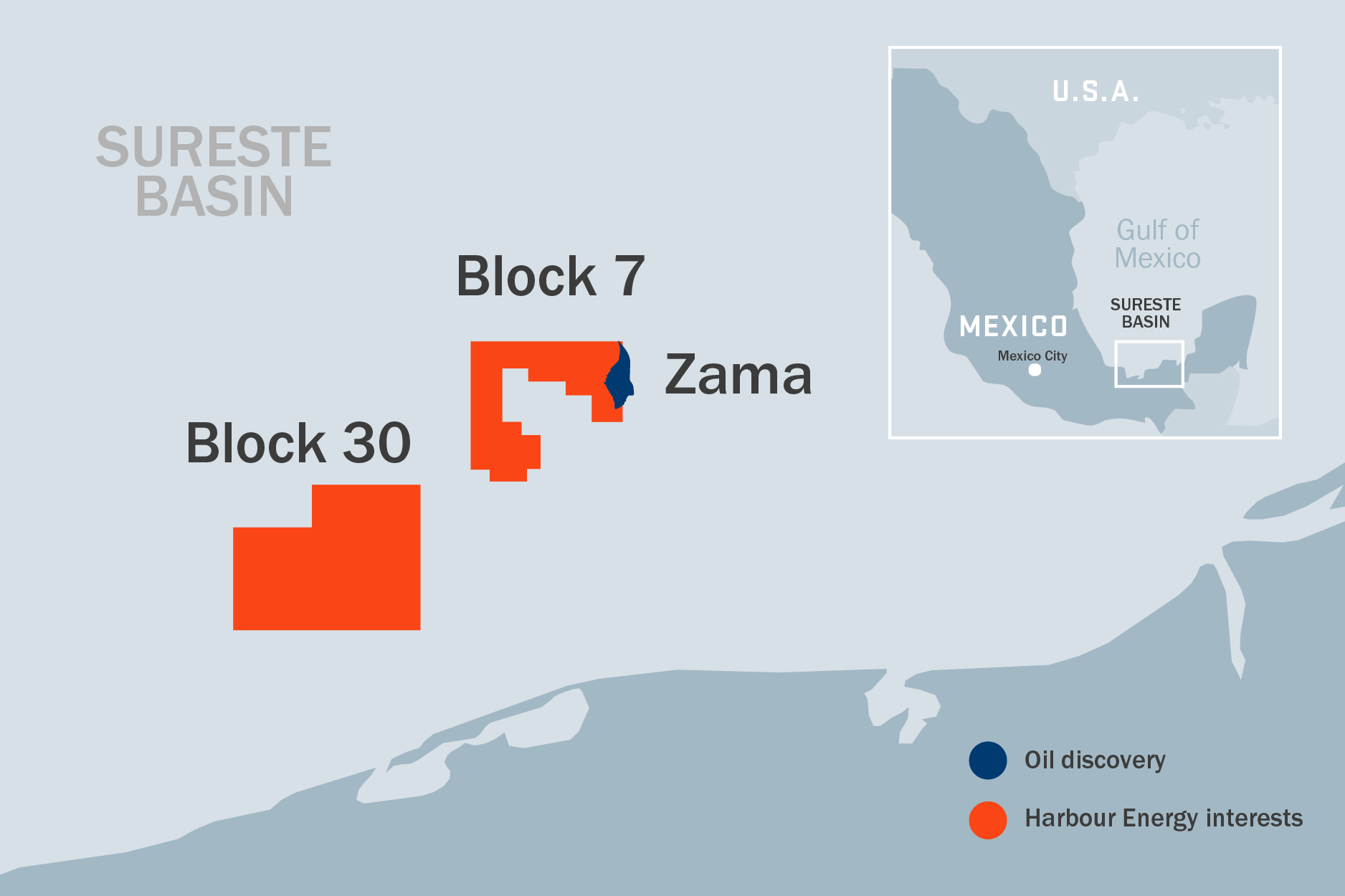 For full details of our licence interests in Mexico, see our worldwide licence interests page.