Harbour Energy has a dominant position in the Natuna Sea delivering gas into Singapore.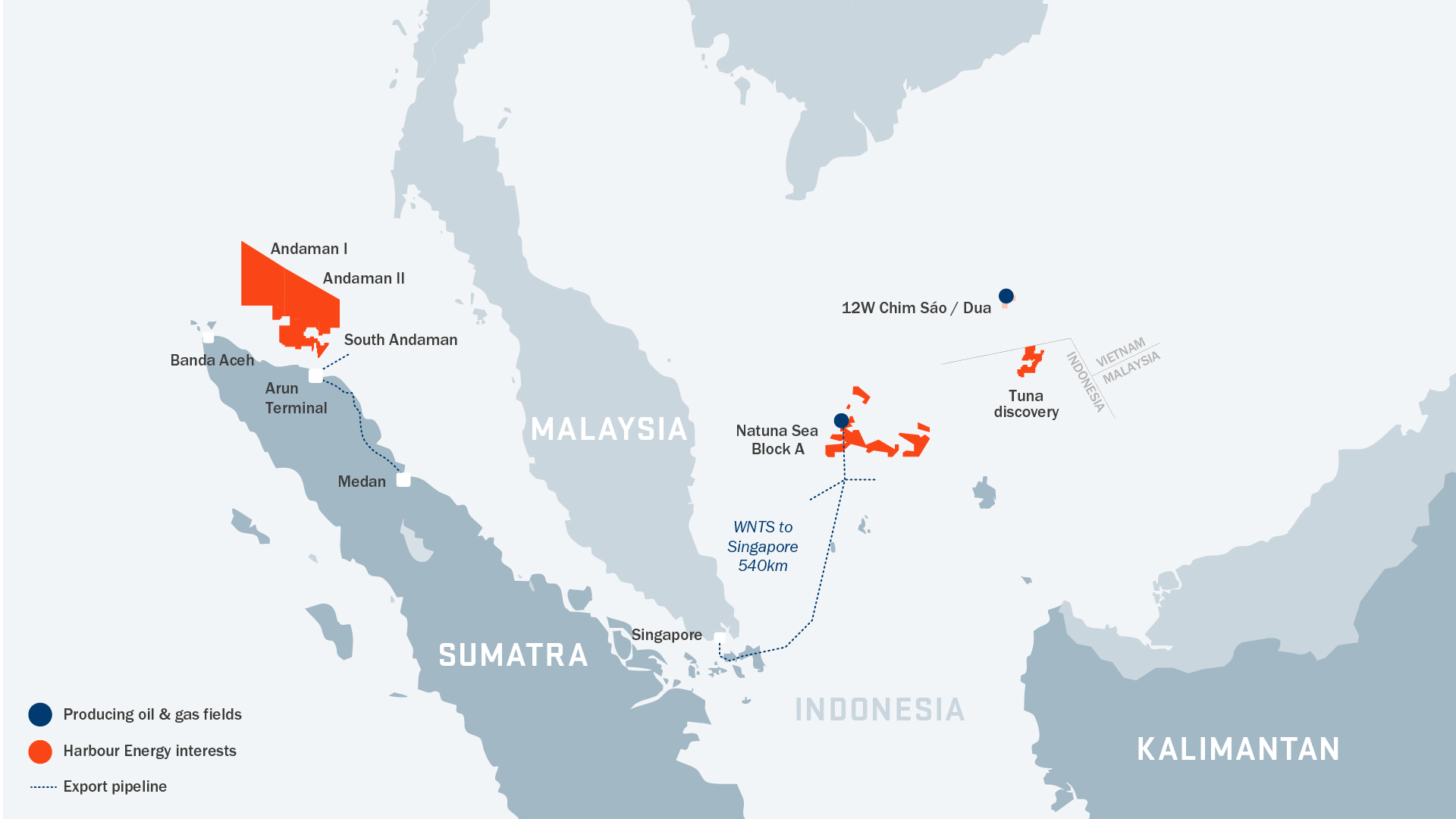 Natuna Sea Block A (28.67% operated interest)
Lying near the maritime borders between Malaysia, Indonesia and Vietnam, Natuna Sea Block A is a major supplier of gas to Singapore.
The block consists of seven producing fields – Anoa, Gajah Baru, Pelikan, Naga, Bison, Iguana and Gajah-Puteri. These have been developed through a combination of platforms and subsea tiebacks.
Gas is delivered from Natuna Sea Block A to Singapore through the West Natuna Transportation System.
Tuna Block (50% operated interest)
Our operated interest in the Tuna offshore block close to the Indonesian Vietnam maritime border was awarded by the Indonesian Government in March 2007. The c. 100 mmboe Tuna field was discovered in April 2014 and will be appraised via a two well programme in 2021.
Andaman Area (20-40% interest)
Harbour Energy has built a material position in the Andaman Sea, offshore Aceh, with interests in Andaman I, Andaman II and South Andaman. Our first well in the Andaman Sea is being drilled in 2022 on our 40 percent operated Andaman II licence.
See press release dated 11 July 2022 on Timpan-1 exploration well result.
For full details of our licence interests in Indonesia, see our global licence interests page.