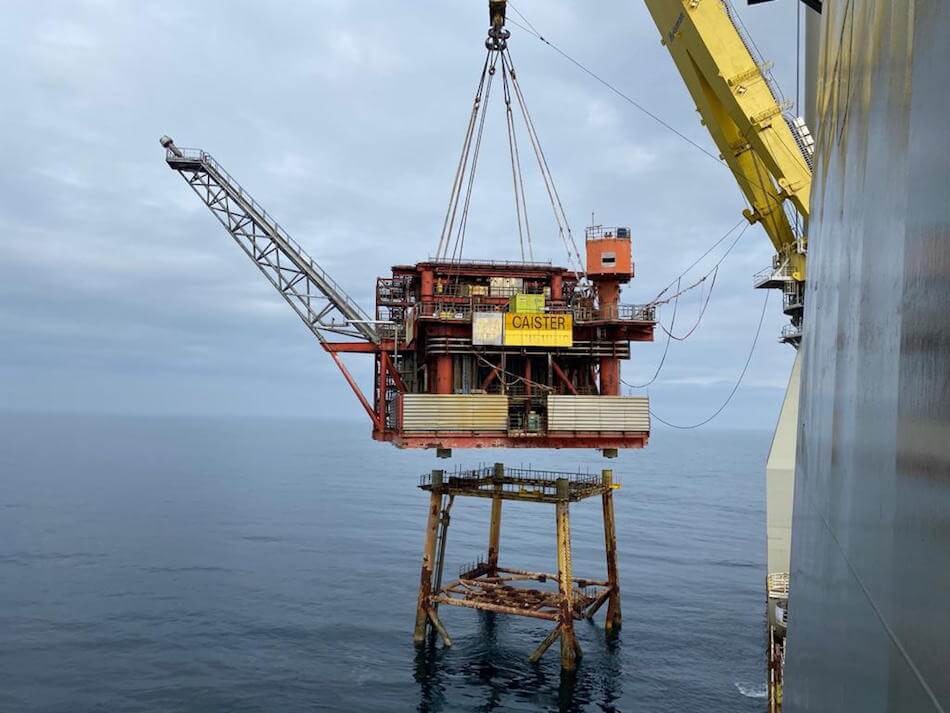 Decommissioning our assets in the right way
Decommissioning oil and gas infrastructure no longer in use is a key element of our business activities and plans, and a natural part of the energy transition. Demonstrating the ability to undertake this work safely and efficiently is increasingly important as the world advances towards a lower carbon-intensive future.
Approach
We decommission our operated assets in a sequential, cost-effective and efficient manner. In doing so, we focus on protecting the environment, ensuring the safety of our workforce and minimising the impact on communities during and after closure. This applies to all phases from pre-planning through execution and post-removal monitoring, incorporating full engagement plans with all stakeholders concerned.
Our experienced in-house personnel manage these activities and are guided by our HSES policy and standards.
Our UK decommissioning activities are aligned with the North Sea Transition Authority's Decommissioning Strategy and Stewardship Expectations and comply with the decommissioning guidance notes prepared by the UK Department for Energy Security and Net Zero (DESNZ). As part of this, Environmental Appraisals have been submitted, in conjunction with the field Decommissioning Programmes, to assess the potential environmental impacts that may result from undertaking the decommissioning activities at each field.
We undertake decommissioning activities outside the UK in full compliance with national statutory requirements, or, in circumstances where these are not in place, we apply the same high standards we follow in the UK.