A diverse and inclusive working environment supports our ability to recruit, retain and promote staff based on competence and regardless of age, disability, gender, marital status, maternity, race, religion and belief, and sexual orientation.
At Harbour, we work hard to create a culture where everyone can thrive and succeed. Our commitment to building a diverse, equitable and inclusive environment is foundational to our values and is underpinned by the
following policies:
Diversity, Equity and Inclusion Policy
We strive to be a company where every employee is at the centre of our operations and is genuinely valued for who they are. Valuing everyone's contribution isn't just something we talk about. It's what we aim to put into practice every single day.
We are committed to being transparent and we are moving forward responsibly, building a more diverse and inclusive workplace for all.
DE&I sits at the very heart of our corporate culture. We apply our DE&I policies globally as we seek to address and promote workforce DE&I at all levels. The
Nomination Committee of Harbour's Board has oversight responsibility for DE&I including related initiatives, leadership diversity and progress on hiring.
We are setting out a DE&I global strategic framework focused on tangible actions to promote diversity in gender and ethnic groups that are traditionally underrepresented in our industry.
In the oil and gas sector, women have historically been under-represented and in this context, we endeavour to ensure that our own management system, practices and policies do not unfairly impede female access to – and success within – our own workforce.
We conduct analysis across our business to ensure equal pay for the same or similar work. We review remuneration decisions in relation to bonuses, recognition and salary increments regularly, to ensure equality across gender groups.
The Hampton-Alexander Review in the UK set a target of 33 per cent representation of women on FTSE 350 Boards and in Executive Committees, to be achieved by the end of 2020. As a company formed in 2021, Harbour has assembled a new and diverse Board of Directors. In the context of the review, we have met the Board-level target, with four positions held by women (36 per cent), while we have two women on our Leadership Team (22 per cent).
For more information on the composition of our Board, as of 16 March 2022, please see pages 58–61 of our 2021 Annual Report.
In early 2022, Harbour appointed a Global Head of DE&I who will expand our efforts from 2021 and create a comprehensive, long-term DE&I strategy including a near-term plan for the business.
This near-term plan will include a focus on recruiting, developing and retaining the talent needed to ensure our long-term productivity and profitability. The strategy will be presented to and approved by the Nomination Committee of the Board.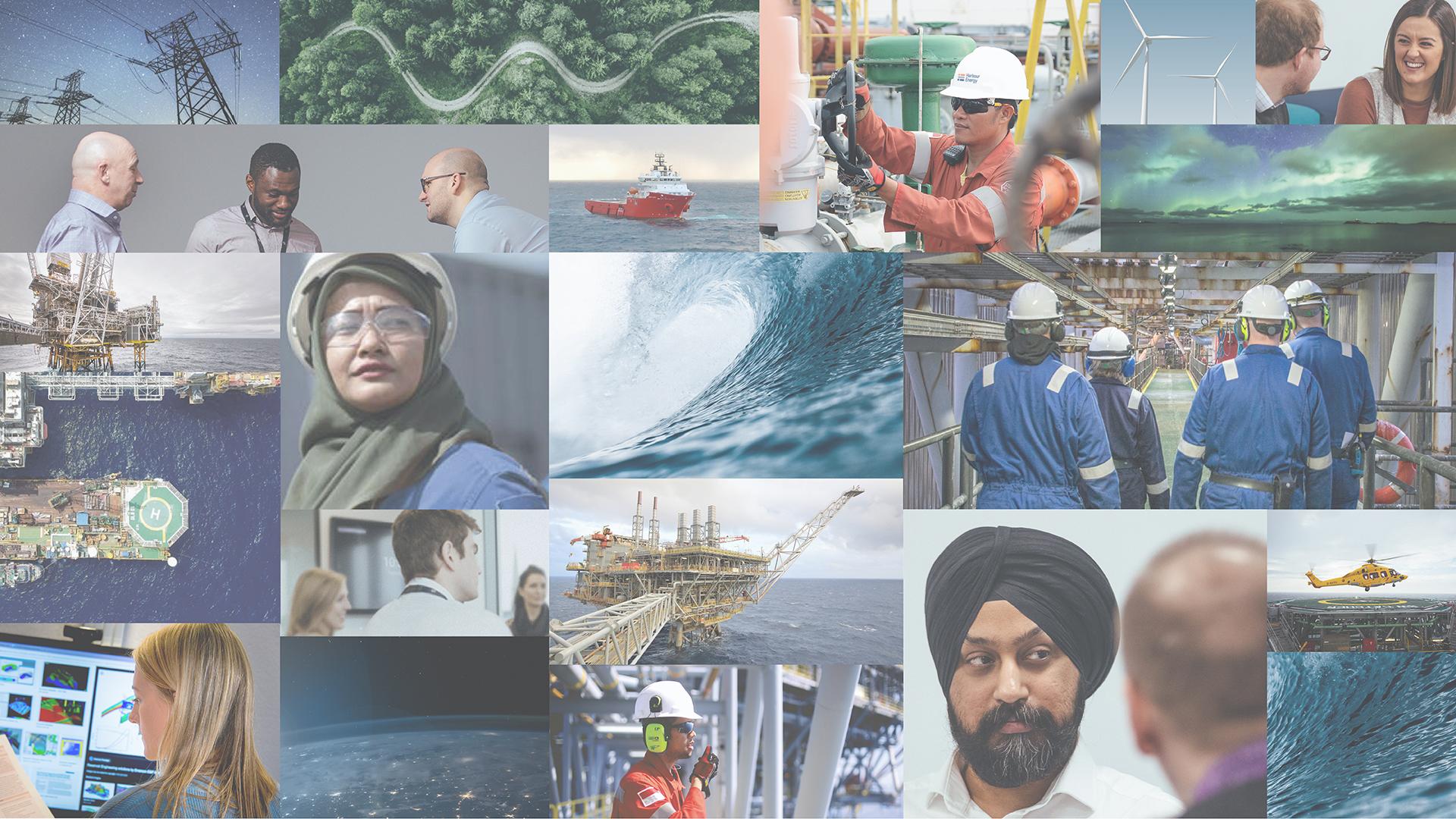 Harbour Energy is a disability confident committed employer.