A diverse and inclusive working environment supports our ability to recruit, retain and promote staff based on competence and regardless of age, disability, gender, marital status, maternity, race, religion and belief, and sexual orientation.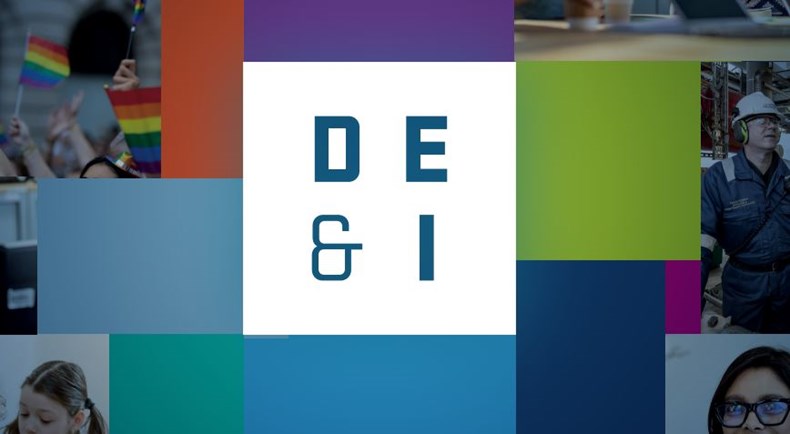 At Harbour, we work hard to create a culture where everyone can thrive and succeed. Our commitment to building a diverse, equitable and inclusive environment is foundational to our values and is underpinned by the
following policies:
Diversity, Equity and Inclusion (DE&I) sits at the very heart of corporate culture. In 2022, we rolled out our corporate values and behaviours, with DE&I a common theme woven into our identity. Our company values were carefully selected to promote behaviours aligned to promoting an inclusive culture. We have also updated our DE&I policy in line with international best practices.
We strive to be a company where every employee is at the centre of our operations and is genuinely valued for who they are. Valuing everyone's contribution isn't just something we talk about. It's what we aim to put into practice every single day.
We are committed to being transparent and we are moving forward responsibly, building a more diverse and inclusive workplace for all.
Our DE&I framework is focused on building an inclusive culture that creates equal access to opportunity and attracts talent from across our society. In support of this, we have set up seven DE&I networks. Each is employee-led and supported by an executive sponsor. They include:
| | |
| --- | --- |
| NETWORK | DIVERSITY FOCUS AREA |
| Cultural Network | Ethnic and cultural diversity |
| Early Careers Network | Age diversity |
| Gender Balance Network | Gender diversity |
| Pride Network | Sexual identity/orientation |
| Menopause Support Group | Age/gender diversity |
| Neurodiversity Network | Neurodiversity |
| STEM Ambassadors Network | Socio economic mobility |
In early 2022, Harbour appointed a Global Head of DE&I who leads the development and supports the execution of a comprehensive, long-term DE&I strategy including a near-term plan for the business.
We remain committed to supporting the recommendations set out in the Financial Times Stock Exchange (FTSE) Women Leaders Review and the Parker Review to promote board-level gender and ethnic diversity. At Board level, 33 per cent of our directors are female and among senior management, women represent 35 per cent of our leadership team and their direct reports as of 28 February 2023.
For more information on the composition of our Board, as of 8 March 2023, please see pages 64-67 of our 2022 Annual Report.
By 2023, we are aiming for:
40 per cent of our leadership team from diverse backgrounds (gender and ethnicity).
30 per cent of women in senior management roles/across the workforce.
40 per cent of our graduates being female.
Our drive to improve diversity, equity and inclusion is continuing. Our priorities include:
developing higher visibility and reporting of our diversity statistics across the business;
an inclusive recruitment approach; and
embedded processes to ensure fair advancement and pay for women and ethnic minorities.
| | |
| --- | --- |
| | Harbour Energy is a disability confident committed employer. |