Our commitment
Harbour Energy is committed to helping solve the dual challenge the world energy markets face – increasing energy supply to meet growing demand and doing so with lower greenhouse gas (GHG) emissions.
Key to meeting this challenge is understanding what we as a company can do, directly or indirectly, to minimise the use of energy and the emission of gases that have global warming potential. All while we continue to grow our business.
We agree with the statement from the UK's Committee on Climate Change (CCC), that carbon capture, utilisation and storage (CCUS) is critical to reducing CO2 emissions and meeting the UK's 2050 emissions reduction targets.
VNZ CO2 Transportation & Storage
The Oil and Gas Authority (OGA) has awarded a carbon dioxide (CO2) appraisal and storage licence (CS licence) to Harbour Energy. The licence covers an area in the southern North Sea off the coast of Immingham in North East Lincolnshire. Our proposal is to reuse the depleted Rotliegend gas field, Viking and Victor, c. 140 kilometres from the Lincolnshire coast to securely store the CO2 in deep geological formations c. 9,000 feet below seabed and potentially utilise the Bunter Formation aquifer which could offer additional options to increase the future storage capacity of the project.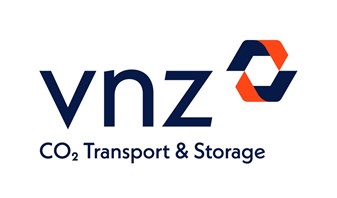 Harbour Energy is the sole owner and developer of the VNZ CO2 Transport and Storage project (VNZ). VNZ is expected to securely store up to 11 million tonnes of CO2 per year (MTPA) by 2030, and more than 12 MTPA by 2034.
VNZ comprises a new 53-kilometre onshore pipeline connecting Immingham to Theddlethorpe Gas Terminal and will reuse the LOGGS offshore pipeline with a new 23-kilometre offshore spur line to the Victor platform. There will also be new injection facilities at the Victor storage site, with eight well slots, base injectivity of 2 MTPA per well. The Victor store has high-confidence storage of 90 MT, with overall storage capacity of 330 MT in the Viking Area.
What makes the VNZ CO2 transportation and storage project unique?
Strategic location: The Humber is a strategic infrastructure node, with the Port of Immingham giving us easy access for carbon imports.
Cost effectiveness: Rather than building new infrastructure for the transport and storage of the CO2, we will be re-using legacy Harbour Energy southern North Sea infrastructure, minimising environmental impacts by repurposing an existing high-capacity 120 kilometre offshore pipeline.
Security of storage: making use of diverse depleted gas reservoirs in the Viking Area (>300 million tonnes storage capacity) which we know well and have operated for more than 40 years. The stores benefit from a 'SuperSeal' providing a highly competent cap rock to contain the stored CO2 over geological time.
Scalability - repurposed pipeline has a CO2 transportation capacity of 30 million tonnes per year, significantly greater than forecast capture rates, with flexibility offered by the multiple diverse storage reservoirs in the Viking Area.
The V Net Zero Humber Cluster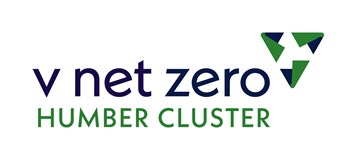 Harbour Energy is the lead for the V Net Zero Humber Cluster. The Cluster is currently made up of four organisations – Phillips 66, VPI Immingham (together Humber Zero) Prax, and EPUKI. With total potential storage capacity of 330 million tonnes of carbon there is enough capacity to support further decarbonisation of this and the neighbouring heavily industrialised areas.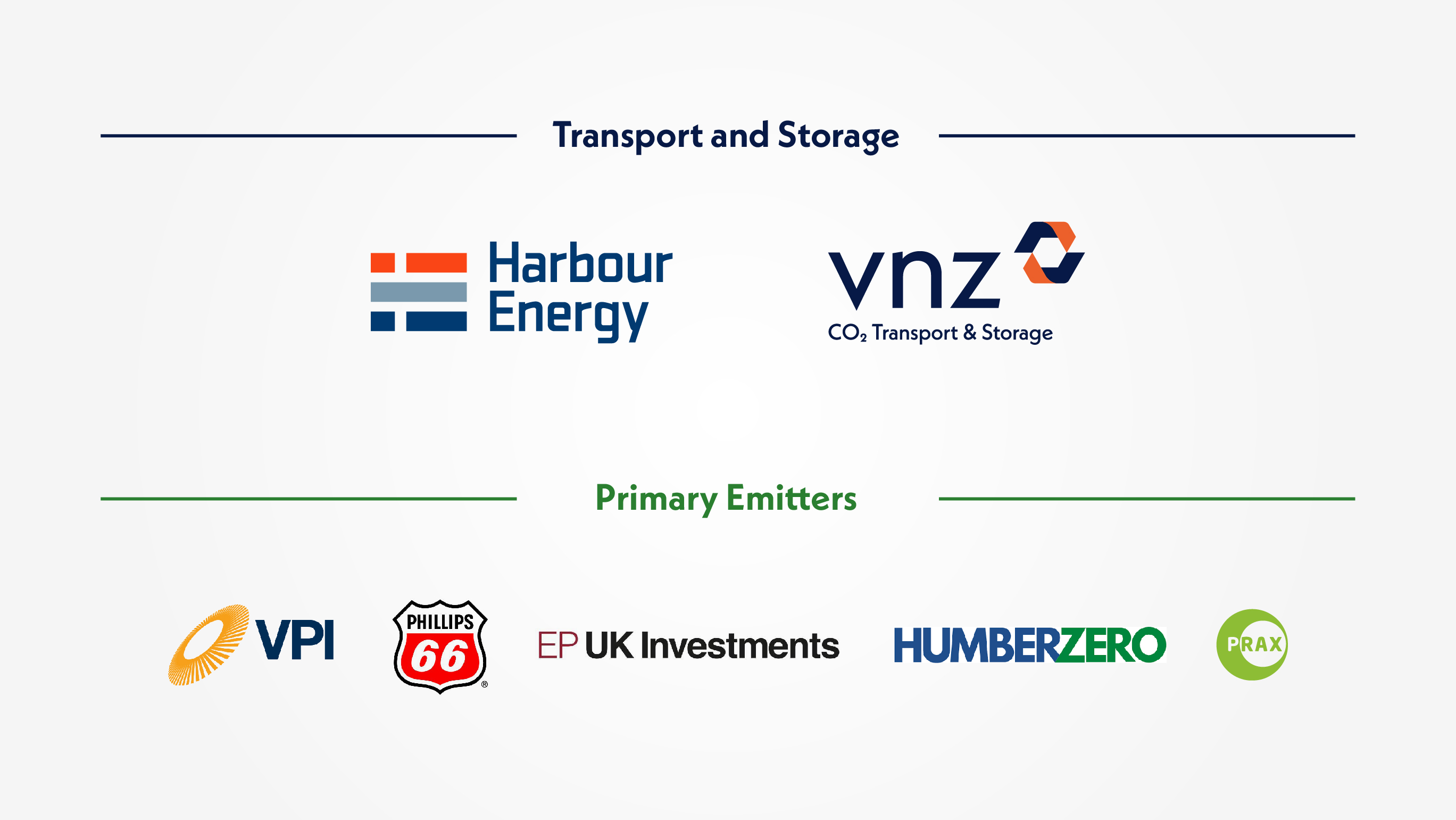 The Humber is the UK's most energy intense industrial area emitting 19.8 MtCO2/year and the V Net Zero Humber Cluster is capable of decarbonising more than 50% of the area's industrial emissions. The Cluster has a realistic pathway to exceed the carbon capture goal of the UK Government's 10-point energy transition plan for 2030, singlehandedly.
Our ambition is show how Humber Clusters can perform in combination, rather than individually, providing greater capacity and resilience to support infrastructure deployment and as a route to a future CO2 trading hub via the Port of Immingham – making the Humber Region the hub of CCUS, and a green super place.
The V Net Zero Humber Cluster has recently been successful in meeting the eligibility criteria as set out in the Department of Business Energy & Industrial Strategy (BEIS) Cluster Sequencing for Carbon Capture Usage and Storage Deployment Phase 1.  If successful in Phase 2, we will be prepared for first injection by Humber Zero in 2027.
Find out more about V Net Zero Humber Cluster ...