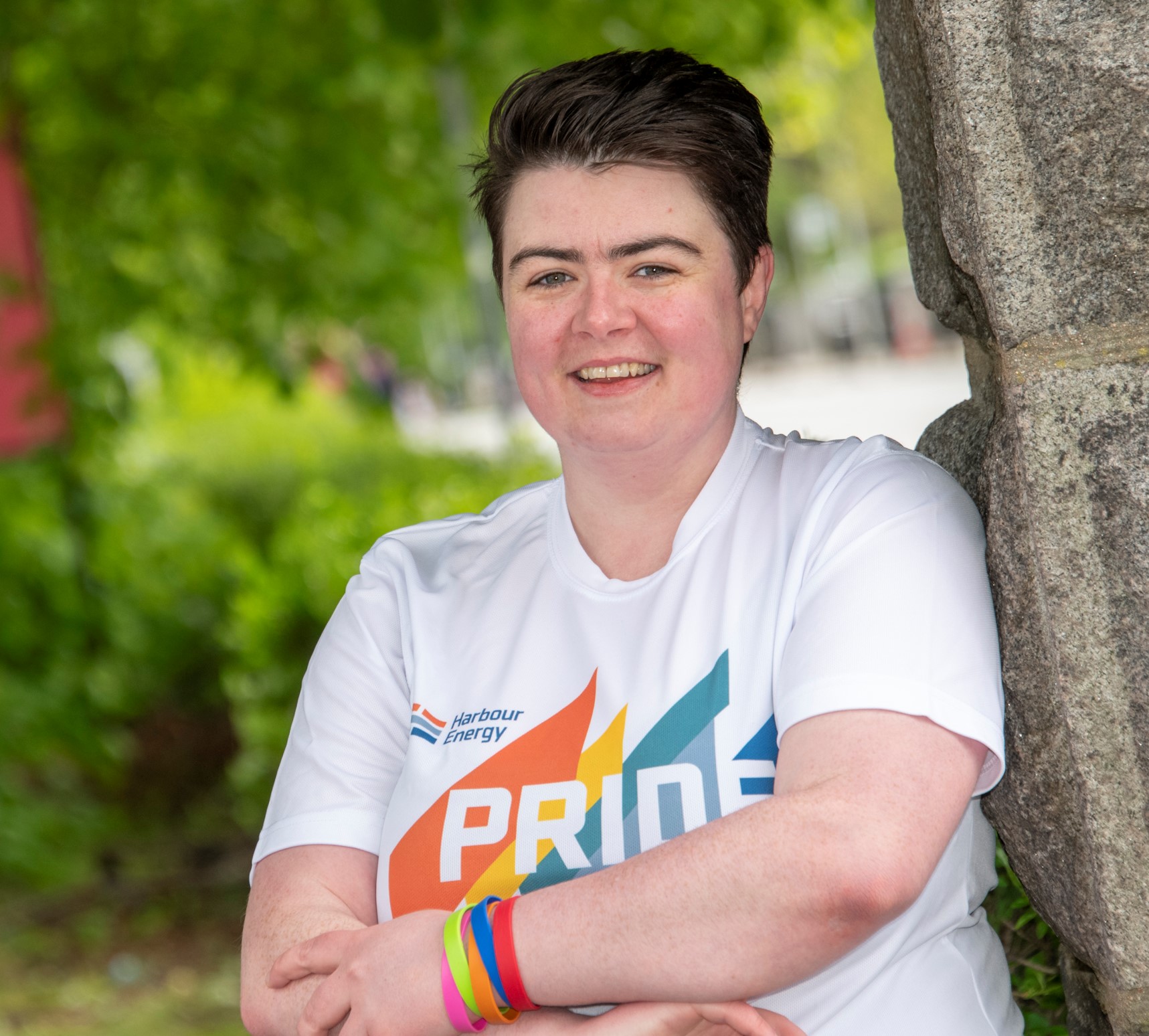 Supporting our Harbour Pride network
Alison Booth is a reservoir engineer supporting the Catcher offshore producing area in the UK North Sea.
She joined the company as an economist while studying petroleum engineering through distance learning, becoming a reservoir engineer in 2017. She is Co-Chair of the first Pride Network for Harbour Energy.
"I grew up in the countryside in North Yorkshire, moving to Scotland to do a maths degree in Edinburgh. I didn't initially intend to work in this industry but found a job in Aberdeen working for the UK oil and gas regulator and have been here ever since. Outside of work I can be found doing the garden, attempting some DIY, or training at my local karate club.
I have been a committee member for the cross-industry InterEnergy lesbian, gay, bisexual, transgender and questioning (LGBTQ+) network in Aberdeen since 2013 which was a really important resource for me working at a company without a Pride network, and I hope we can learn from the successes other companies are having in LGBTQ+ inclusion.
I am delighted that Harbour has launched a Pride network for anyone who is part of the LGBTQ+ community or an ally and I am looking forward to making a difference for anyone who has any concerns about being themselves at work or who is looking for some support. Harbour Pride is very new, and we are excited for what lies ahead. Our early plans include working with the local LGBTQ+ charity, Four Pillars, to provide some training in LGBTQ+ topics and provide an opportunity for people to ask questions, and of course we are looking forward to representing Harbour at Grampian Pride each May."